Khelen is
Ranyhyn
stallion and
Jeremiah
's steed during the
Third Chronicles
.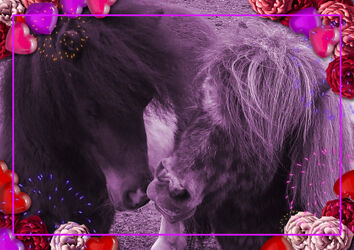 As the misfortunate boy but stares and drools for the most part, the task of carrying him from point A to location B (but not to the bottom of C) does not prove much of a challenge. Therefore Khelen can spend rather more quality time with his beloved friend
Hynyn
off-scene, and furthermore neigh-giggle over the juiciest rumors of foul horseplay with
Princess Cadance
via the interdimensional equuslink.